Bookmarks in Visual Studio allow us to mark any arbitrary code location in our solution so we can easily navigate back to it.
To add a bookmark we can click the highlighted button below from the toolbar or use the Ctrl+K,K keyboard shortcut.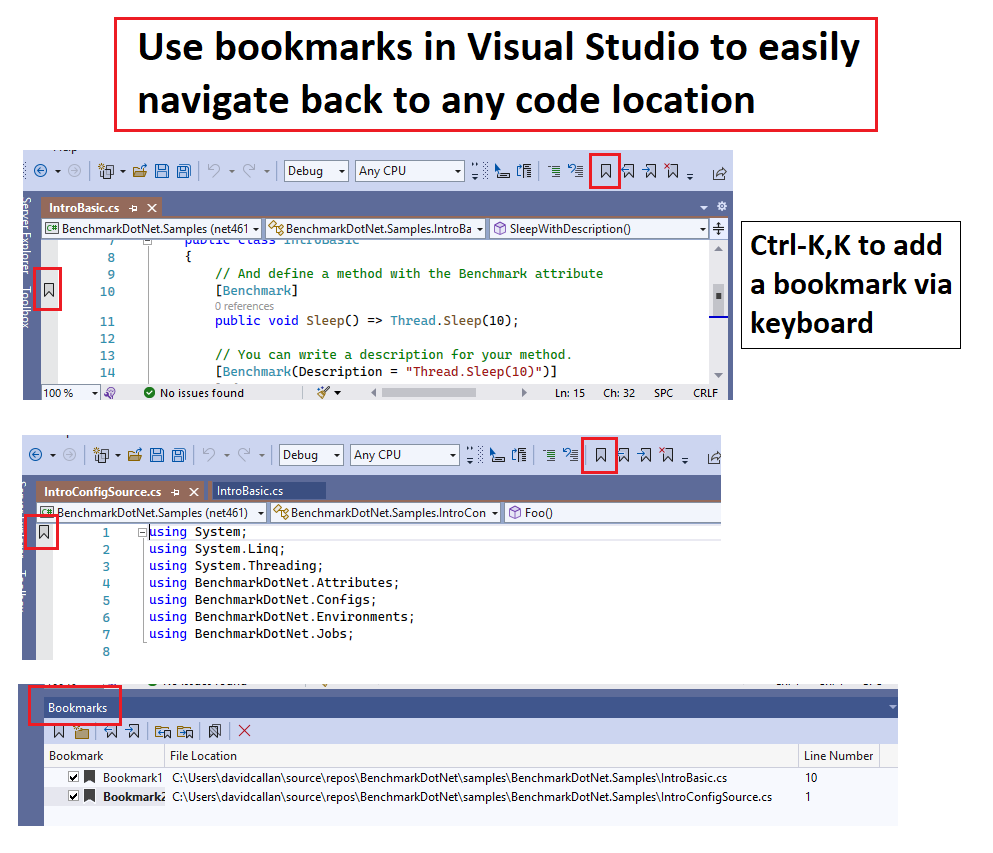 To navigate bookmarks press Ctrl+K,N to go to the next bookmark and Ctrl+K+P to navigate to the previous bookmark. Alternatively we can navigate explicitly via the Bookmarks window which is shown above and can be accessed via the View menu or from the Ctrl+K,W shortcut.
Note bookmarks are preserved after closing down Visual Studio and can be renamed.