When verifying any of my sites for Google webmaster tools/search console etc. I usually just use the upload a file approach, but wordpress rewrites are messing with my whole root at the moment so I needed an alternative. I went with the TXT DNS record approach which was very easy. If you're on Blacknight here's how to add TXT DNS records:
Login and go to the DNS tab/page
When on the DNS tab/page click 'DNS Records'
When on DNS Records click 'Add New DNS Record'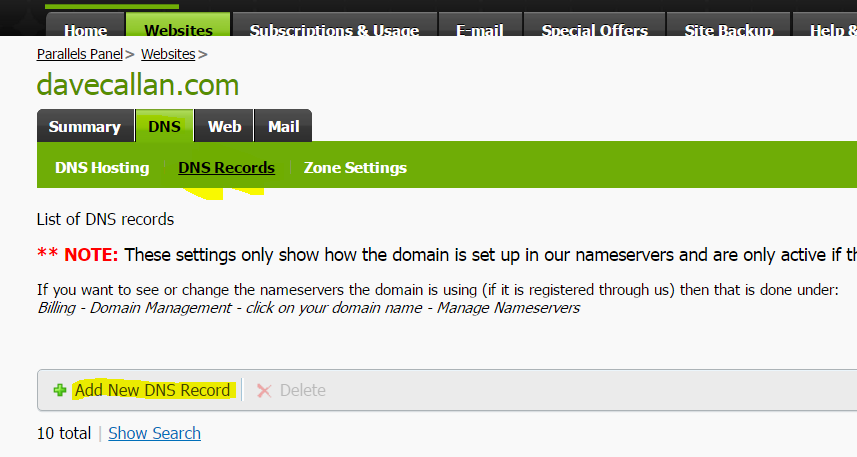 Change 'DNS Record Type' from A to 'TXT' and paste the exact text Google gave you into the data field. Leave 'Domain' blank. Click 'Finish'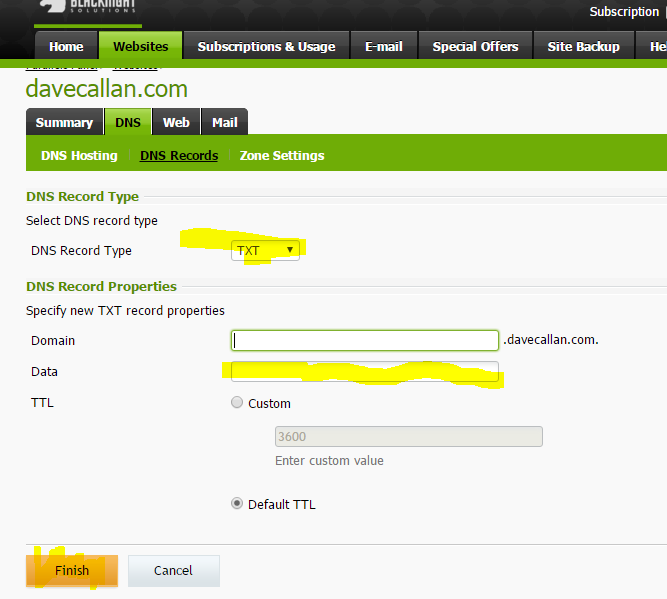 Finally click 'Verify' back on Google (a new TXT DNS record should never take more than an hour to sync)
Hopefully the TXT DNS record is now propagated and you see something like this
Related Links
Blacknight's own instructions for how to add a TXT DNS record for Google verification purposes.